School places available - please contact us for further information
We refer to our school as the 'Fawkham Family', where happy, confident children and staff look forward to coming to school each day. Fawkham is a lovely place in which to learn and work, the atmosphere is both warm and friendly where diversity is celebrated with everyone being supported valued and included. Learning new skills and acquiring knowledge through an exciting curriculum is fun, we prepare children extremely well to be happy, effective members of society.
The life and work of our Fawkham Family is underpinned by our core Christian values and our Christian vision whereby together we experience life in all of its fullness so that we can all flourish and reach our full potential.
We look forward to meeting you should you wish to visit us.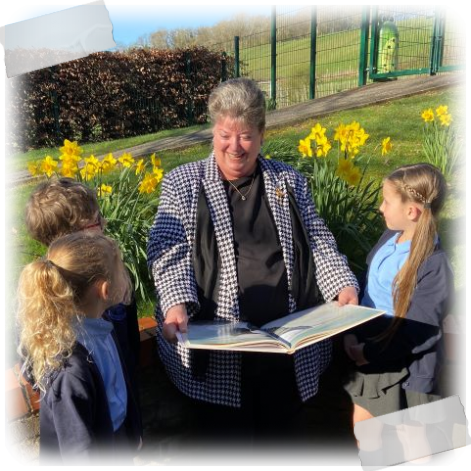 Our Fawkham Family helps Everyone to

Follow in the footsteps of God, with God's love, help and guidance,




Know that we are all special and different and that God has created us in this unique way




Feel safe, happy and confident in our loving caring Christian family




Work together through the living out day by day of our Core Christian Values




Try our best, with the light of Jesus inspiring us to be the best that we can be ensuring that we flourish
Our school vision is deeply rooted within theology from the Bible; using the way that Jesus knew that learning through stories was a highly effective way to share and teach the word of God. Our Fawkham Family have chosen six Bible stories that embody our vision through our Core Christian Values. We ensure that everyone in our Fawkham Family has the opportunity to learn and grow through our shared understanding of how the BIBLE STORIES guide and empower us through the love of God. Furthermore, we have identified BIBLICAL VERSES that assist us in our understanding of the guidance of God linked to our CORE CHRISTIAN VALUES.
Thought for the Week
We as Christians believe that we can come to Jesus with our worries, fears and sadness knowing that he empathises with us.
Prayer for the Week
Dear Father in Heaven, thank you for giving us the gift of Jesus, the greatest Christmas gift of all. Please help me to remember why we celebrate, even as we eat Christmas cookies and open presents. I am very thankful for the real reason for the season and, without Jesus, we wouldn't have Christmas!